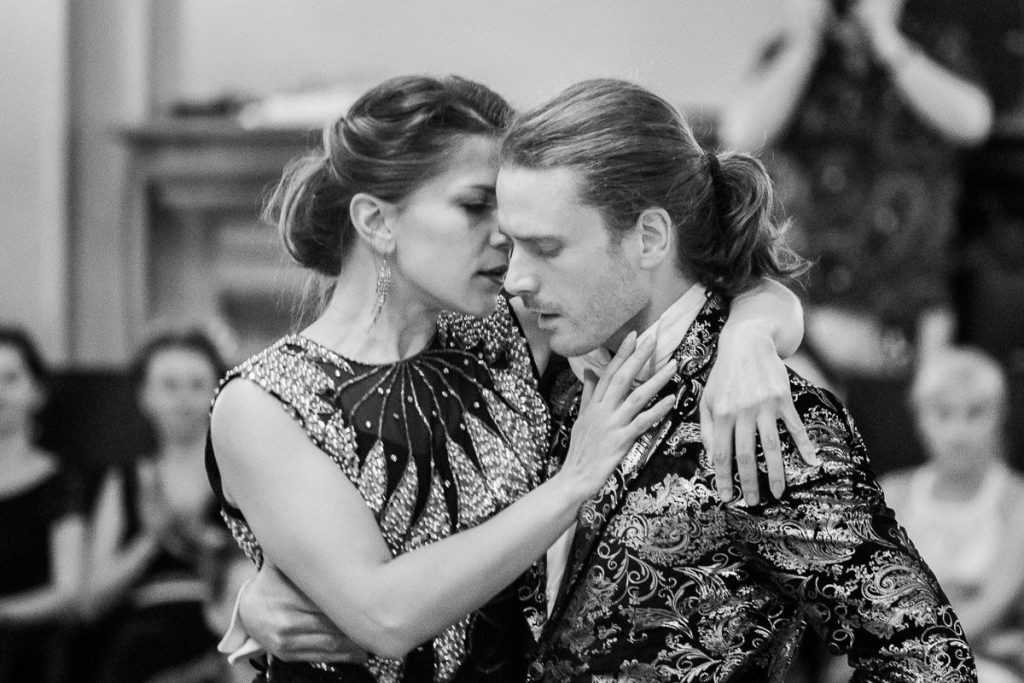 Tymoteusz Ley & Agnieszka Stach
TYMOTEUSZ LEY and AGNIESZKA STACH are tango teachers and performers based in Krakow (Poland) where they run a tango school. They are also known for organizing the Krakus Aires Tango Festival.
They use the philosophy of natural movement that comes from martial arts. The classes are focused on very precise technique, deep touch, and contact. Agnieszka and Tymoteusz push their students to look for a new quality of the movement and to challenge their musicality. They are known as rigorous teachers with excellent results who have fans and students all over the world. 
TYMOTEUSZ LEY is one of the most popular tango dancers in Poland. Tymoteusz was lucky to be a child of tango teachers, so he made his first tango steps when he was a teenager. He tought and performed in Dubai, Buenos Aires, New York, Cambridge, Barcelona, Kyiv, Rome, Cyprus, Crime and others. 

AGNIESZKA STACH is his partner from December 2016. She has started her musical education when she was 6 as a violin player and vocalist. She started her regular ballroom training when she was 10. She has already performed with Orquesta Tipica Misteriosa, Tanghetto, Otros Aires, Grzegorz Frankowski Trio, and Bandonegro.